Sons of Confederate Veterans

***** Savannah, Georgia *****

Savannah Militia Camp 1657
Chartered in 1994 with 18 Charter members. We now have 171 members!
"Any society which suppresses the heritage of its conquered minorities, prevent their history, and denies them their symbols, has sown the seeds of its own destruction.
Sir. William Wallace 1280 AD.
Thank you for visiting our website and sharing it with your friends.
2016 Doug Hansen Memorial SCV Golf Tournament
was a huge success!
Thank you to each of the volunteers, sponsors, and participants.
Check out the new Facebook page!
Like us on Facebook!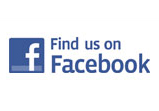 Here's a look at the NEW GA Sons of Confederate Veterans tag!
www.historicsavannahbyfoot.com
Nothing fills me with more sadness than to see a Southern man apologizing for the defense we made of our inheritance. Our cause was just so Sacred, that had I known all that has come to past, had I known what was to inflicted upon me, all that my Country was to suffer, all that our posterity was to endure, I would do it all over again.
Jefferson Davis, President
C.S.A Deo Vindice
!! December Savannah Militia Newsletter !!
View photos of events, add comments, post a photo, or add info to photos!
Announcements
Our next meeting will be Saturday December 8th, at 6:30 pm. The meeting will be at the Bloomingdale Community Center located at 202 East Moore Street, Bloomingdale, GA 31302. This will be our 6th annual Christmas Family Supper. This will be a covered dish supper so plan to bring enough food for you, yours and one more. Please plan to invite family, friends and neighbors.

I am extending our invitation to Brothers and Sister from other camps and our re-enactor friends.
See you there!
Savannah Militia Camp
912-748-7387
----------------------------------------------------------------------------------------------------------------
"Political correctness is not really about sensitivity and courtesy, which require mutual respect. Rather, political correctness entails intolerance for some prejudices but impunity for others." -—James Taranto
The Sons of Confederate Veterans is the direct heir of the United Confederate Veterans, and the oldest hereditary organization for male descendents of Confederate soldiers. Organized at Richmond, Virginia in 1896, the SCV continues to serve as a historical, patriotic, and non-political organization dedicated to ensuring that a true history of the South, especially the 1861-1865 period, is preserved and presented to future generations.

The citizen-soldiers who fought for the Confederacy personified the best qualities of America. The tenacity with which Confederate soldiers fought demonstrated their belief in the rights guaranteed by the Constitution. Today, the SCV is preserving the history and legacy of these heroes so that future generations can understand their motives and character.

If you're a male descendent of anyone who honorably served the Confederate military, claim your heritage now with pride. Contact the individuals named below for membership information or visit our next meeting. Visitors are Welcome!
Camp 1657 meets the 2nd Tuesday of every month, at the Western Sizzlin Restaurant in Pooler. Eating & fellowship, 6:30PM; the meeting starts at 7:30PM.
Monthly Meetings are the 2nd Tuesday
Western Sizzlin Restaurant, Pooler, GA 31322
Camp Meetings
Camp 1657 meets the 2nd Tuesday of every month, at the Western Sizzlin Restaurant in Pooler. Eating & fellowship, 6:30PM; the meeting starts at 7:30PM. Visitors Are Welcome!!
[ Visitor's Message ]
For information about Camp 1657 in Savannah, GA, contact Don Newman [Commander] [912] 748-7387
Or write to SCV Camp #1657, 128 W. Deerfield Rd, Bloomingdale, GA 31302
SCV Condemns racial bigotry and hatred in all forms and misuse of Southern symbols
Charge to the Sons Of Confederate Veterans
" To you Sons of Confederate Veterans, we submit the vindication of the cause for which we fought; to your strength will be given the defense of the Confederate soldiers' good name, the guardianship of his history, the emulation of his virtues, the perpetuation of those principles he loved and which made him glorious and which you also cherish. Remember, it is your duty to see that the true history of the south is presented to future generations."

---Lt. General Stephen Dill Lee, Commander General, United Confederate Veterans,
New Orleans, Louisiana, 1906